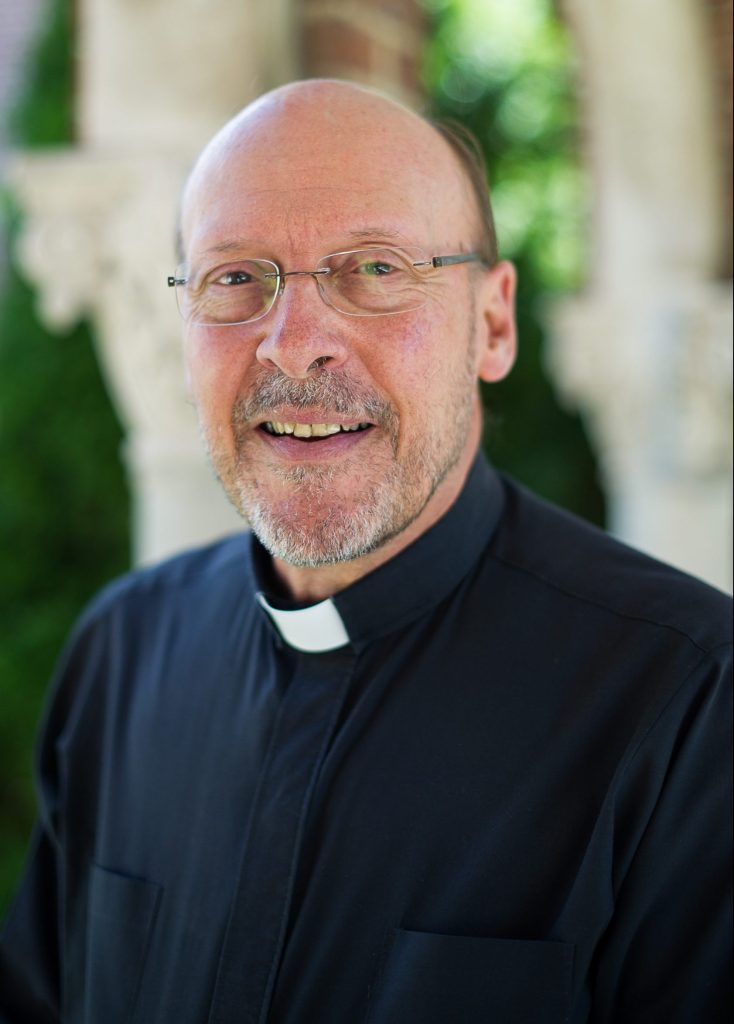 Reverend James Chelich
Pastor
+1-616-459-4662 ext.1202
Email Me
Father James Chelich is a priest of the Diocese of Grand Rapids, Michigan.  He has served in pastoral ministry for thirty-nine years in the Diocese of Grand Rapids, and presently serves as Pastor of Saint Thomas the Apostle Parish in the city of Grand Rapids.
Father Chelich is a graduate of the University of Notre Dame in Sociology. He was also trained as a secondary school teacher.  A native of Gary, Indiana, he entered studies for the priesthood for the Diocese of Grand Rapids after completing his undergraduate education.  He earned his Masters in Divinity from Saint John Provincial Seminary in Plymouth, Michigan and a Masters of Arts in Religious Studies from the University of Detroit.   From 1988 to 1990 he did sabbatical studies in Byzantine and Orthodox Theology, Liturgy and Spirituality, at the conclusion of which he was asked by the Ukrainian Bishop of Chicago to accept be-ritual faculties in order to assist at Saint Micheal's Ukrainian Byzantine Catholic Parish in Grand Rapids, MI. In May of 2015, he awarded a Doctorate of Divinity by Aquinas College where he is closely associated.
Father Chelich has maintained an active teaching ministry throughout his years of pastoral service.  He is an engaging speaker and writer.  His written teachings include:  "The Religion of Christians,"  "Spiritual Geography:  the Interior Landscape of Body, Soul and Spirit," "Praying in Spirit and Truth," "Living in Communion with God,"  "God is Love," "A Living Relationship With the Word of God," "The Mass," "Justice." "The Foundation and Principles of Catholic Social Teaching," "Catholic Citizens and American Politics," "Intimacy," "The Orientation God Gave to Sex,"  "Catholic and Homosexual," "Easy Lesson in Evangelization." His emphasis in his preaching, teaching and writing is the living connection between what we believe and the reality we engage in the world.  He has done extensive work on the organization and growth of a Catholic school, and written on the principles involved.  In his tenure as pastor of Saint Thomas Parish, he has engaged with great joy, a ministry of conversation with college students.