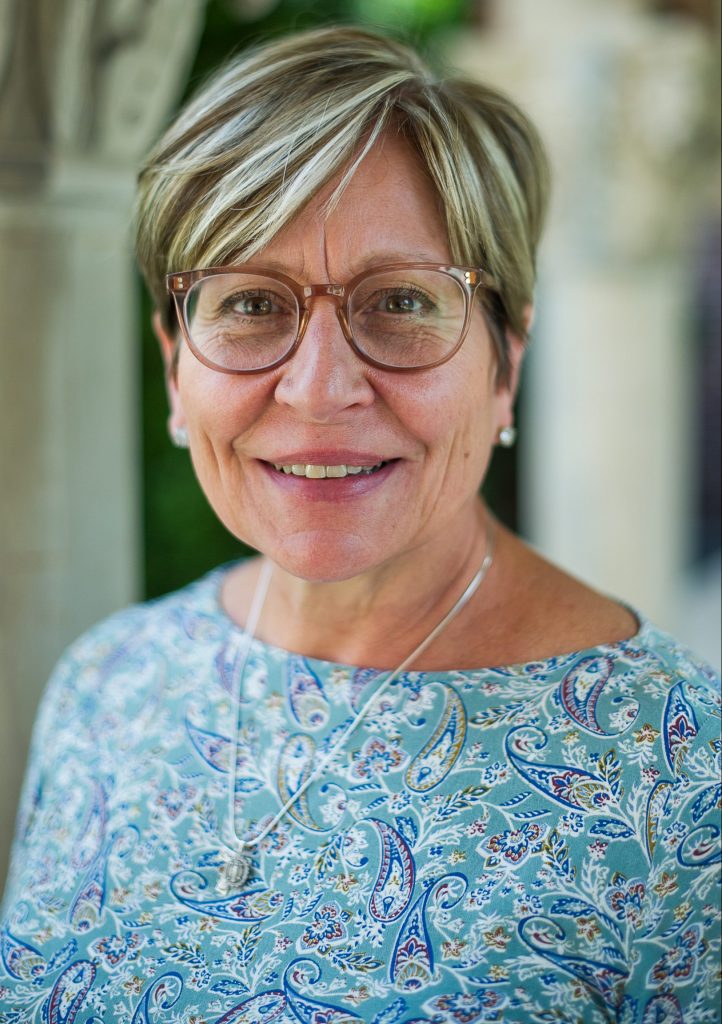 Patti Reynolds
Director of Faith Formation
+1-616-459-4662 ext.1209
Email Me
Greetings Good People – May the Lord give you peace!
It is truly an honor and a privilege for Patti to serve you as the Director of Faith Formation. Saint Thomas the Apostle has been her home parish since 1986. She has been blessed to serve both as a volunteer in the School and in the Parish and as a member of the Parish Staff since 2001. Currently, she oversees the Monday Night Religious Education programs, children's Sacramental preparations and retreat days, the Sunday School program, Vacation Bible School, the RCIA (Rite of Christian Initiation of Adults and Children) Process, as well as the Adult Faith Formation opportunities of the Parish. Patti has four adult children; Katy, Patrick, Betsy, and Trisha who have all attended Saint Thomas the Apostle School and Catholic Central High School, and who, along with their spouses, and their children, are beautiful inside and out!
Patti has a vocation as a professed member of the Third Order-Secular Franciscans journeying alongside Saints Francis and Clare of Assisi and with many Franciscan friends in Fraternity, locally, regionally, and nationally. Baptized and raised in the United Methodist Church, Patti came into the Catholic Church when she was 19. Her love of the Lord, her family, and Franciscan Spirituality are most important to her.